Beneath the Sea, You and Me
Brightwater Community Lake Park, Brightwater
Sue deGennaro was raised deep in the suburbs where drawing filled in the spaces left by not having a TV. As the spaces got larger, so too did Sue's appetite for the arts. Sue has a Degree in Film, a Diploma in Fine Art and a Certificate in Welding.
Sue moved from Adelaide to Sydney convinced that contemporary dance was worth a go. As it turned out, she was terrible at remembering any more than three steps at a time. Still drawn to the performing arts, Sue spent the next 10 years training as an aerialist performance artist. Her physical career ventured into the circus world where she worked in an all girl flying trapeze troupe.
As time passed Sue found her fingers were still searching around deep in her pockets for a pencil. The Princess and The Frozen Packet of Peas (2009) was her first picture book. Sue has now written and illustrated over 25 books. Within that time she has received a few CBCA notables, two shortlists and has a wee stack of rejection letters.
Her most recent book, We're Stuck (Scholastic) was awarded a CBCA Shortlisted book for 2020. In 2019 Missing Marvin (Scholastic) received the Children's Peace Literature Prize. Her books have been published in the USA, Canada, France, Korea, Germany and Taiwan.
To find out more about Sue, visit her website.
Visit
Share your adventure, check in and tag your photo #storyseat
Brightwater Community Lake Park
Freshwater Street
Brightwater
Enjoy
Hear Sue talk about how she generates her ideas and listen to her read a poem.
Sue deGennaro on generating ideas
*Sunshine Coast Council would like to thank all Publishers, authors and illustrators for the use of their images.
Featured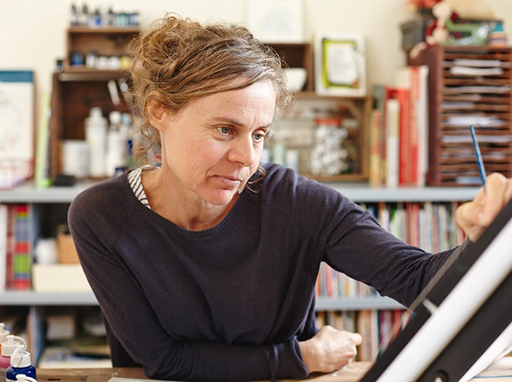 Sue deGennaro