Kids only library card
Visit your local library and get your child their very own kids only library card
Libraries have created three fun and collectable kids cards in partnership with some of Australia's best loved illustrators. A library card is a child's first piece of official identification. It gives them access to thousands of resources to explore, learn, dream and imagine.
Benefits of a library card:
Gives your child a sense of belonging – the library is their space and with the card, they become part of the club!
Teaches responsibility.
Provides a fun card to store in their purse or wallet.
Best of all, it is free!
Anyone can join and enjoy our libraries. Membership is free and no ID is required to join. To become a member, speak to staff at your local library.
Little kids
My First Library Card has been designed for the little members in our community ages 0–5 years.
Bigger kids
Philip Bunting is an author and illustrator based on the Sunshine Coast. On 19 May 2021, his book Give Me Some Space was read to over 1.98 million children live from the International Space Station!
Philip created our latest Kids Only card featuring the iconic Pythonidae Bookmunchii Sunnycoastius, aka the Common Bookeater Python.
Biggest kids
The Storey-Treehouse series by Andy Griffiths and Terry Denton are world wide bestsellers that are loved by children everywhere. Get your own special _Treehouse_ library card designed by Terry Denton for free at your local library.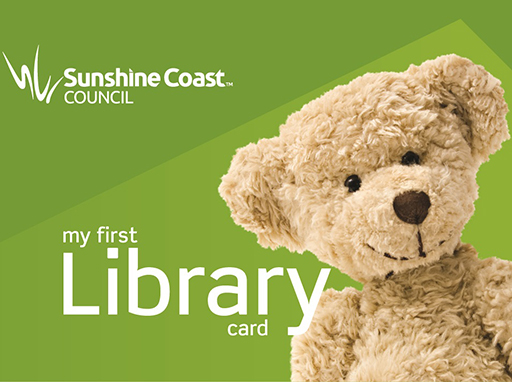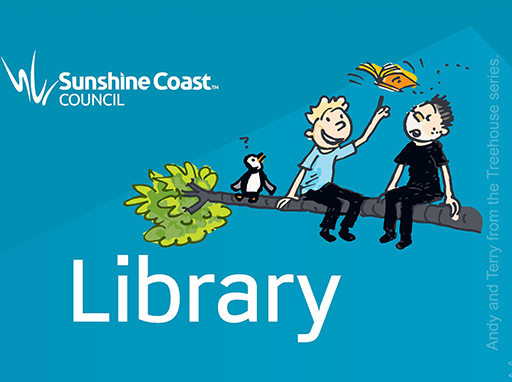 Treehouse library card by Terry Denton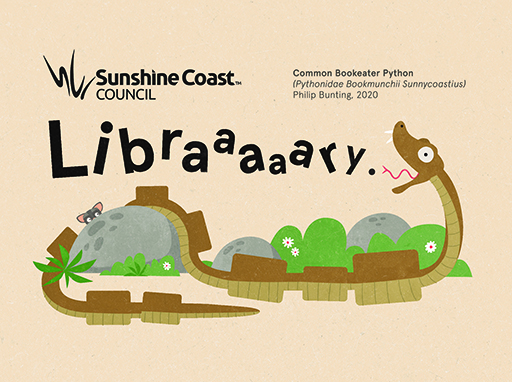 Common Bookeater Python library card by Philip Bunting